MicroThermics, Inc
U.S. Distributor
Corporate Headquarters
3216-102 Wellington Ct.
Raleigh, NC 27615, USA
Phone: +1 919 878 8045
Fax: +1 919 878 8032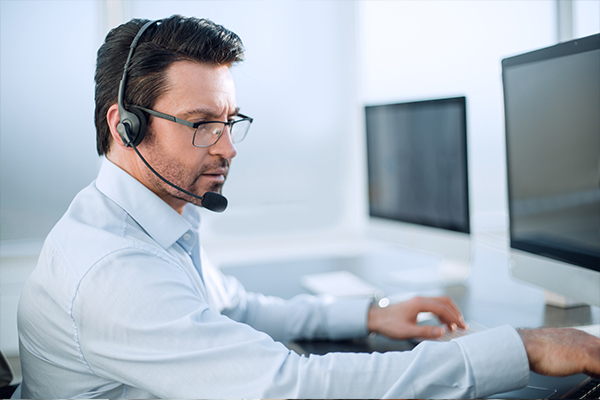 Free Tech Support
Here at MicroThermics we offer free tech support for our products before or after your purchase. Depending on how you want to communicate with us, you can call, email, fax or even live chat with a MicroThermics product expert.
We are here to help, and you will be never be charged for product support! Ask us any question, from detailed specifications to compatibility with existing hardware, and we will provide an answer along with any necessary supporting materials such as manuals, specifications sheets and drawings.
Remote Face-To-Face Video Service
Need help with equipment or operators? Face-To-Face Video Services will get you going!
We offer a range of remote, face-to-face video services to support your processing needs. Using real-time streaming video, we perform service visits, tune-ups, seminars, introductory trainings, and even Certified Operator trainings, remotely. These new services keep your equipment running while providing your staff with in-depth instruction for operation and support for your equipment. Offered at significantly reduced rates, they have no travel expenses, so they are an exceptional value.
Certified Operator Training
MicroThermics' Certified Operator Program (COP) goes beyond normal training. It requires operators to pass (with a high level of proficiency) written and operational tests designed to ensure they have learned, and are putting into practice, the technical information and operational concepts presented during training.
This provides our clients with an extremely high level of assurance that their staff is processing their products and maintaining the equipment properly, making their product development and R&D more efficient and reliable.
Preventive Maintenance
Our Preventative Maintenance Agreements are the best way to protect your investment in MicroThermics' processing equipment and to maximize its useful life. They are designed to support proper maintenance of your equipment, and to head off any issues that may arise before they become actual problems.
This can eliminate excess, unscheduled downtime, save you time and money, and ensure your processing will continue without unexpected interruptions. Additionally, our Preventative Maintenance Clients enjoy discounts on spare parts, and other services visits such as additional trainings and repair visits.