MicroThermics Is A Global Leader In Laboratory Scale HTST & UHT Processing Systems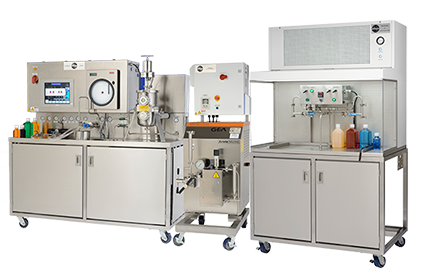 We are the world leaders in Small Batch Pasteurizer, HTST/UHT Pasteurization & sterilizers, small-scale pasteurizers, and aseptic processors. Many of the products you consume every day may have been developed or even produced on equipment designed and built by MicroThermics. It may be a beverage, meal replacement, desert, or even medication. Along with our sister company
MTI BioScience
, we even help
develop liquid cannabis products
like beverages and produce salable extracted cannabinoids like CBD.
Why do companies choose us? Because we enable our clients to reduce product development and/or production expenses, increase efficiencies, and reduce their time to market with new products. We provide the highest possible quality products and services to our clients. To achieve this, we employ up-to-date production techniques, constant quality improvement initiatives, and a dedicated, highly qualified, team.
We hope you'll enjoy watching our new promo video that gives you a concise yet comprehensive overview of Microthermics mission, products and services.
Institute of Food Technology Industrial Achievement Award Winner
The Food Technology Industrial Achievement Award recognizes a company or organization for an outstanding development that represents a significant advance in the application of food science and technology to food production.
MicroThermics
received this award for its laboratory-scaled UHT/HTST Direct-Indirect Process System (DIP) with full automation. The use of the process simulator system significantly reduces the time-to-market and the developing, manufacturing, and processing costs of new products resulting in advanced quality, safety, and efficiency of food product production.
We specialize in the scale up & scale down of UHT, HTST pasteurization, small batch pasteurizer, and Aseptic processes. Our thermal process simulation methods, technology, and designs easily and accurately simulate the whole production process. This allows our clients to quickly develop products in the lab, and have rapid releases of new products to the plant and then to the market. Unit operations such as in-line homogenizers, deaerators, and sterile product outlets are also part of our design. Our lab and pilot processors enable our clients to develop products:
Faster
More accurately and safely
At lower costs than other methods
By accurately reproducing production processes, our equipment eliminates failed plant trials, and enables you to accomplish months' worth of test runs in just a few days.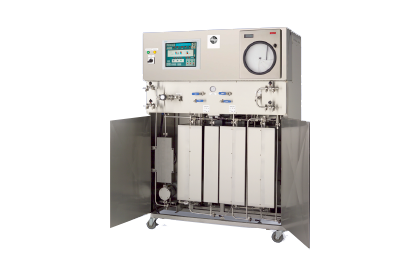 We also offer small-scale production equipment for specialized, and high value/low volume products. Our small-scale production and small batch pasteurizer processors are available in sanitary and cGMP designs.  Our production equipment provides our clients with:
Increased product quality
Completely uniform product within and between batches
Increased yields
Easier/less validation
Decreased costs in both labor and utilities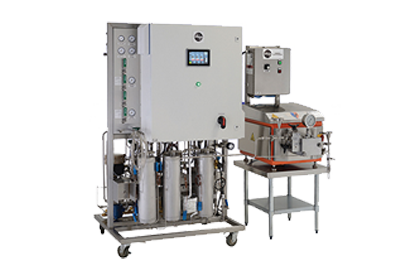 MicroThermics supports the development of a wide range of cannabis products like beverages, syrups, and CBD oil through our sister company,
MTI BioScience, LLC
.
In light of growing developments in the legality and use of Cannabis and its related chemicals and extracts, MicroThermics policy is that:
We will not knowingly violate any federal or state laws.
We will not knowingly encourage our clients or vendors to violate any federal or state laws.
MicroThermics will continue to focus and expand our business into these growing arenas. We will be monitoring legal approvals to ensure that we are in compliance with all laws and will participate in accordance with the policy statements above.