In-Line Homogenizers From MicroThermics
About Our Homogenizers
Products are homogenized in-line to create stable emulsions, and to provide a smooth mouth-feel and consistency. Depending on your product and process, you will homogenize in different places, at different temperatures, and at different pressures. Where do you homogenize? Upstream? Downstream? Sometimes one and then the other? Somewhere else? That's great because so do we! Our homogenizers are integrated with our processors so you can homogenize virtually anywhere in-line anytime.
MicroThermics' research systems match production processes so accurately that you can go from the lab to production in one step. By rapidly producing production-quality samples, our systems substantially reduce your time to market, making your research more cost effective than any other method. In short, an investment in a MicroThermics' system saves valuable time and money.
Products
Dairy Milk and Flavored Milks
Plant-Based Milks like, Soy, Oat, Rice, Hemp
Nutritional Supplements
Ice Creams and Other Dairy Products
Puddings, Cheese Sauces
And more!
Processes
Indirect UHT/Aseptic Processing
Steam Injection UHT/Aseptic Processing
HTST Pasteurization/Ultra-Pasteurization
Extended Shelf Life
Continuous Cooking & Custom Processes
Features *
3A Sanitary Design
Variable flow rates (matching process needs)
400 and 600 bar models (higher if needed)
Customized and Integrated with MicroThermics Processors
* Options vary by model. Contact us for questions.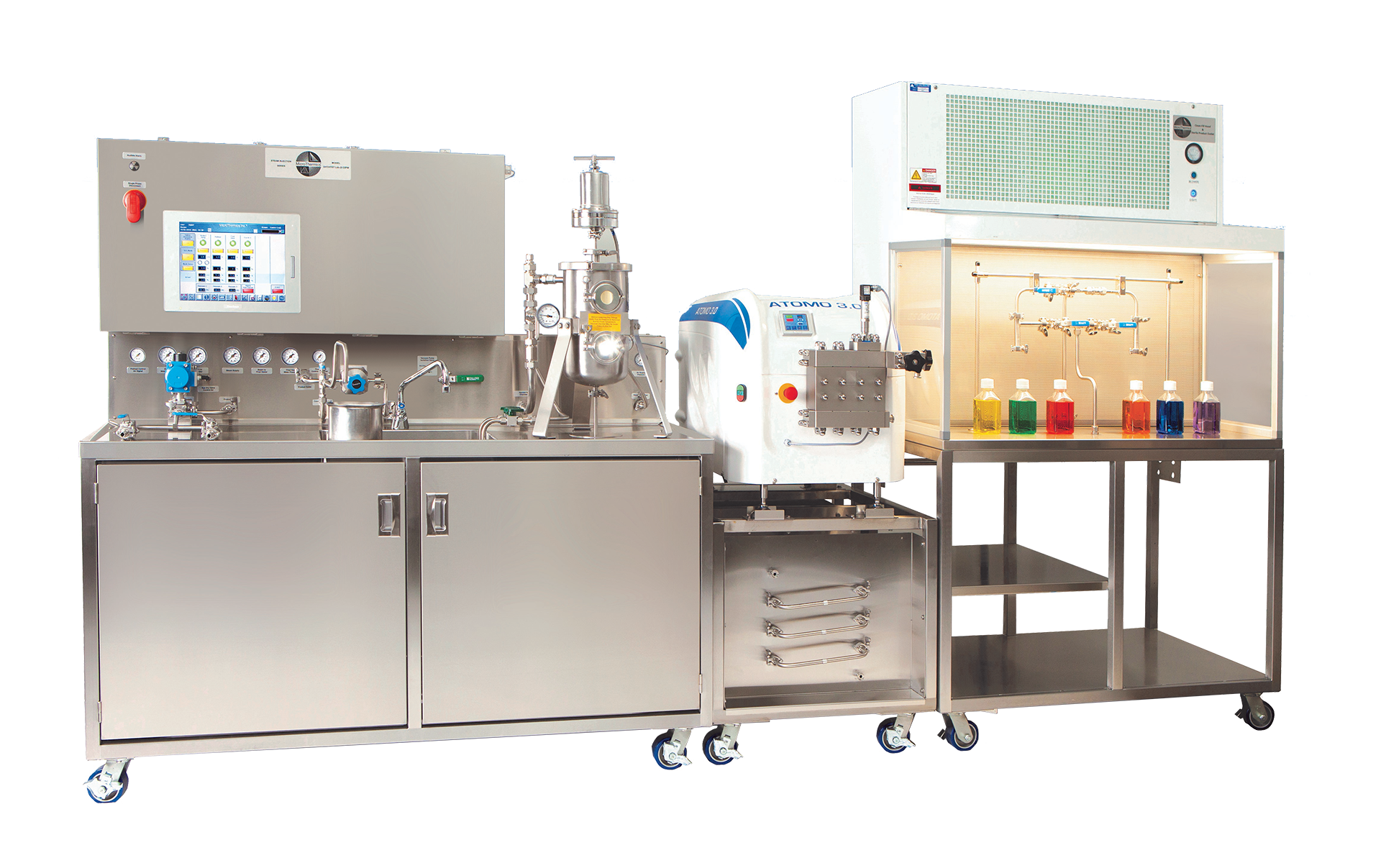 Atomo 3.0 Homogenizer Seen Above With Full Processing Line
Please feel free to Contact MicroThermics, Inc. for more information and queries regarding MicroThermics Processor Equipment. We have Special Discounts Available for our Customers and have our distributors in Europe, Thailand, and Japan. Email info@microthermics.com or Pick Up the phone and schedule a call for top-rated UHT/HTST/Aseptic Processing solutions.